Day 1/30
Started my 30 for 30 day challenge off feeling excited and apprehensive. Busy day at home baby-sitting friend's kids, running about doing errands and in the evening a rooftop BBQ to celebrate a friend's b'day – fabulous 360 degree views of Vancouver. And again – am posing for my outfit shoot and my little man needs me, somehow the photo was more complete with him! This outfit was inspired by a pic (the gorgeous lady on the far left) on one one of my go-to blogs: mydailystyle.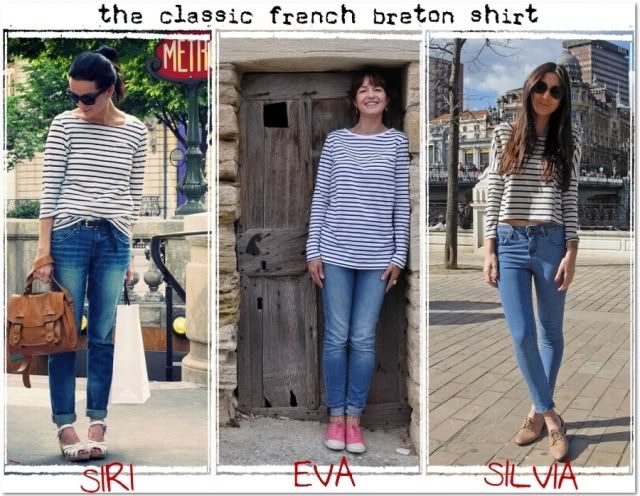 What I wore: T-shirt – Amour Lux, laundry room;  Jeans – Witchery; Shoes – H&M;  Belt – vintage; Earrings – Spank; Sunglasses – H&M, sale $2!
Day 2/30
Super cranky on this day. Early start, rainy morning, lack of coffee, bad hairday and not being allowed to shop for me (out shopping here for husband, hence the pouty face!). Day did get better – sun came out and it was our wedding anniversary so had a fabulous date night.
What I wore: Shirt: Forever 21, swapped; Blazer: Sisley, laundry room; Jeans: Blue Notes, swapped; Sandals: Target, laundry room; Scarf: Cotton On, gift; pout: priceless!
Day 3/30
Beautiful day in Vancouver – sunbathed by the playground all day and went to church at night (photos from the garden outside our church – gorgeous spot!)
What I wore: Skirt – thrifted; Top – Old Navy, swapped; Shoes – Target, swapped; Necklace, swapped; Belt – stolen from Mom!
Day 4/30
I called this outfit 'A black day' – the weather was rotten and I was grumpy – I'd lost my keys! My g/friend took these shots and as usual my littlest man wanted 'in' on the shoot!
 What I wore: Jeans: Blue Notes, swapped; Tee: J Crew, swapped; Shoes: Shoe Warehouse; Purse: Mom (!); Necklace – Spank; Sunglasses – H&M; Bracelet – made by g/friend with Hex Nuts from the hardware store, reminds me of WhoWhatWear's chain reaction post see here
Day 5/30 
Busy day but made me realise how I love my life sometimes – after my sleep-in till nine (my husband and I take turns with our mornings), I spent my morning at one of my favourite Vancouver locations: Regent College, a Bible college on UBC's campus. They have an AMAZING coffee and bookshop as well as great public lectures and wonderful summertime concerts. It's kid-friendly and a fantastic place to meet up with my friends. Here having coffee with a girlfriend while listening to an incredible jazz trio. The scarf as a belt was an inspiration from Jill GG from Goodlifeforless and Linda from Rose a la Mode
What I wore: Tee – Michael Stars, swapped; Skirt – Esprit, sale; Shoes – Aldo, consignment; Scarf – thrifted; Jewellery – H&M, Moms, thrifted.
5 down, 15 to go!
Woo woo woo!!
xxo, SSM